EASA – PPL (A) FCL Flight Training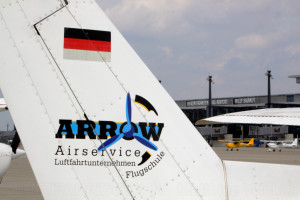 Requirements:
Minimum age 16 to begin training according to § 23 Abs. Section 2 LuftVZO
issue of permission at 17 years
medical certificate Class 2
Information from the Transport Register at the Federal Motor Vehicle Office in Flensburg
confirmation that no penalties are expected.

Price including 19% VAT: € 9.777,50 €
>> Start now with the flight training
Theoretical training (minimum 80 hours)
Airlaw, air traffic and air traffic control regulations, including regulations of the aeronautical radio communication service and the implementation of the radio communication when flying under visual flight rules.
Navigation
Meteorology
Aerodynamics
Aircraft General Knowledge, Technology
Procedures in particular cases
Human Performance
Flight training
The flight training consists of at least 45 hours flight time on various aircraft types within four years prior to taking the exam. In this time 10 hours of solo flight have to be demonstrated.
In flight training flying is taught excluding to instruments, including a horizontally flown reverse curve of 180 °. Our flight instructors are pilots with a high educational level, airline pilots and professional pilots who are able to address to students in a friendly and comradely way.
Through their practice in air transport companies they are both teachers and role models who you willingly like to emulate.